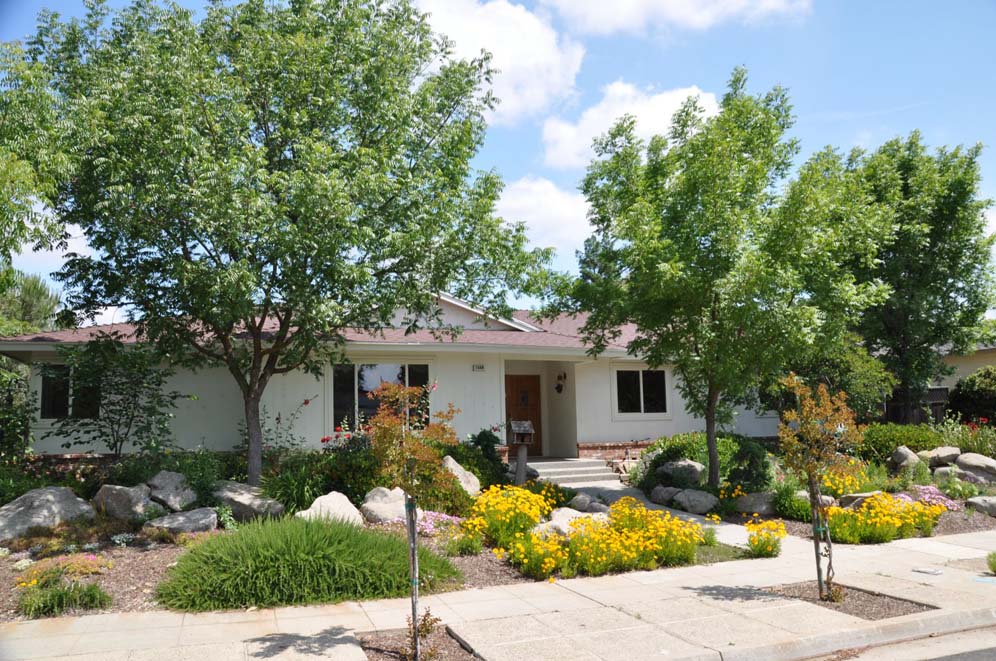 | | | |
| --- | --- | --- |
| Designer: | Wow Factor | Photographer: GardenSoft |
Soils and Compost:
Physical weed control, including mulching, or hand removal protects the watershed from harmful chemicals.
Water Saving Tip:
Check your irrigation controller once a month, and adjust as necessary.

Most plants require only one-third as much water in winter as they do in summer.
Integrated Pest Management:
Develop healthy soil for plants that are vigorous and naturally pest-resistant.