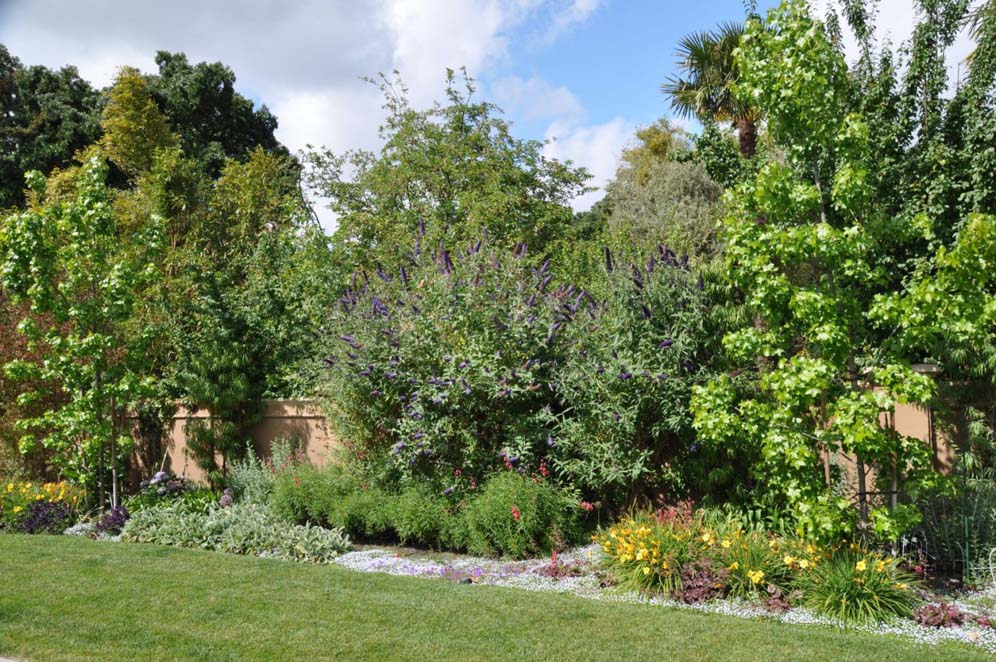 | | | |
| --- | --- | --- |
| Designer: Jeff Gamboni | Lush and Lovely Back Wall Planting | Photographer: GardenSoft |
Soils and Compost:
Practice grass-cycling by leaving short grass clippings on lawns after mowing, so that nutrients and organic matter are returned to the soil.
Water Saving Tip:
Check the soil's moisture level before watering.

You can reduce your water use 20-50% by regularly checking the soil before watering.
Integrated Pest Management:
Attract, or buy beneficial insects such as ladybugs and lacewings to control pest outbreaks in your garden.