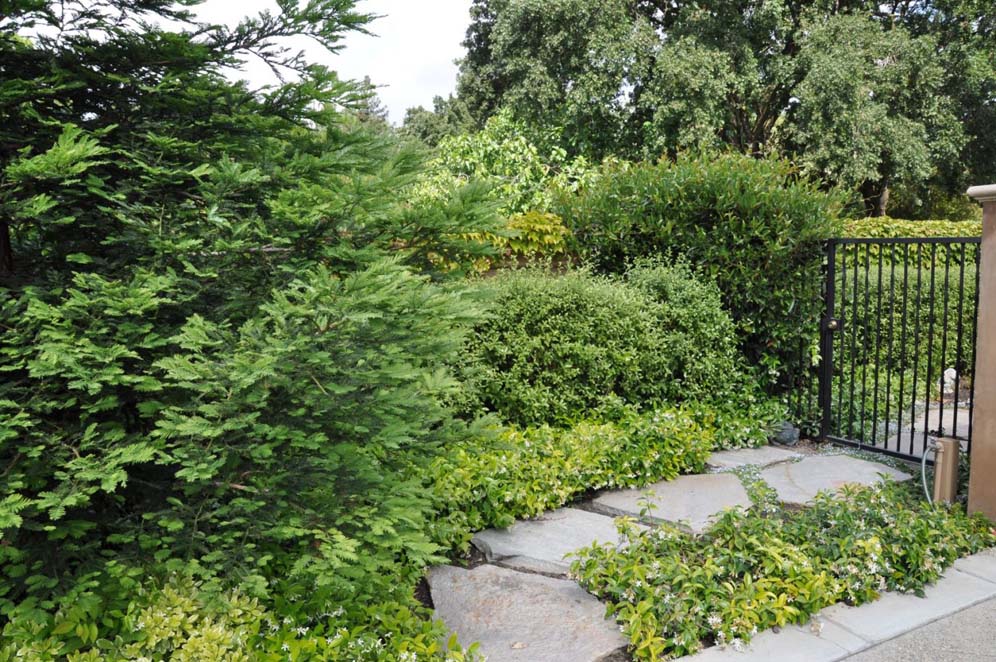 | | | |
| --- | --- | --- |
| Designer: Jeff Gamboni | Lush and Lovely Lots of Green | Photographer: GardenSoft |
Soils and Compost:
Maintain a two to four inch layer of mulch on the soil surface to reduce weeds, infiltrate rain water, and reduce compaction.
Water Saving Tip:
Check your irrigation controller once a month, and adjust as necessary.

Most plants require only one-third as much water in winter as they do in summer.
Integrated Pest Management:
Drip and other smart irrigation delivers water directly to roots, allowing no excess water for weeds.